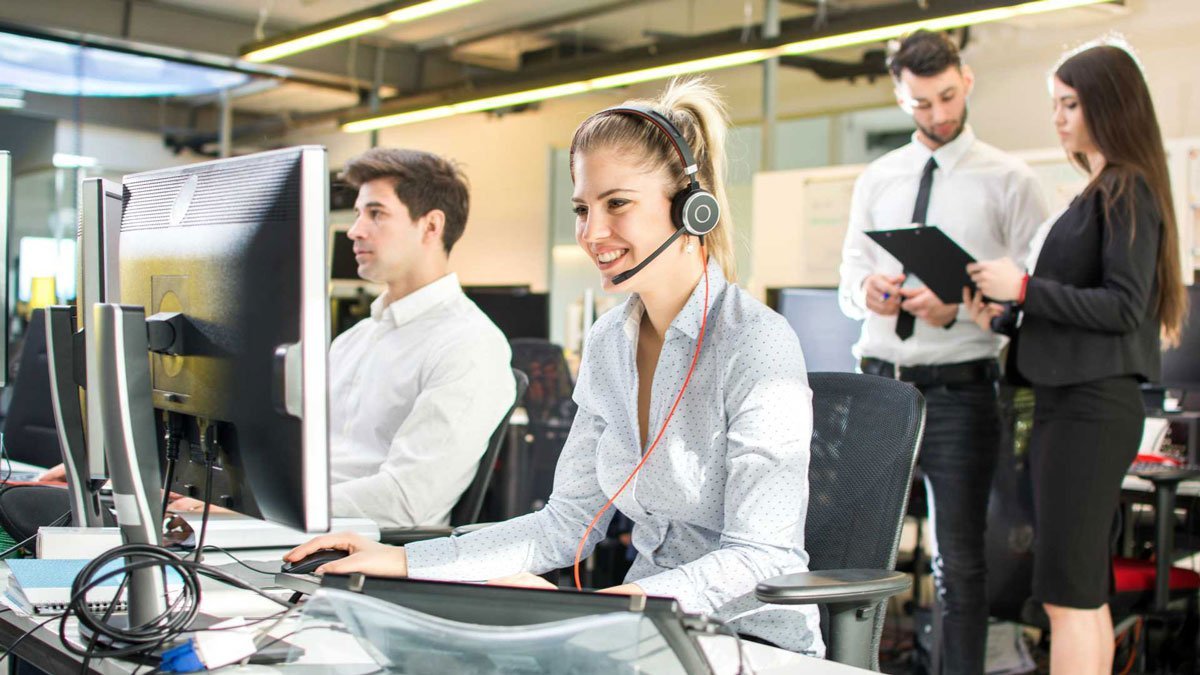 A technical support agent (also a technical support engineer) is a person who helps solve problems of a technical malfunction of a product. This is a very popular vacancy these days. Why are such specialists so in demand? Who can apply for these vacancies? And are there any career prospects in this sphere?
Features of Work:
The work of a technical support specialist is associated with communication, as well as with the solution of specific technical problems. Out of all those who need assistance, only a few can accurately and correctly formulate the essence of the problem.
Therefore, such specialist should use leading questions to find out the root of the problem. To do this, they need to be able to establish contact with any person, regardless of their level of product savviness and personal qualities.
It's crucial that the client who contacted the technical support service receives qualified advice and assistance. Indeed, the prestige of the entire company depends on this. Therefore, a technical support specialist should be kind, responsive, and patient.
Often, people who don't have sufficient knowledge on how to work with the product contact the support service. Therefore, in most cases, it turns out that no error or breakdown occurred, and the client simply committed the wrong actions, resulting in failures.
Nevertheless, in such situations, sometimes clients are on the verge of a nervous breakdown. Therefore, the specialist is required to have the nerves of steel and a huge reserve of patience. In no case should they be frustrated by slow clients and tell them that it is them to be blamed for the breakdown.
Naturally, in addition to being a good psychologist, the tech support agent must also be a professional in his field. To do this, they need to know perfectly the device, its operation principle, as well as possible malfunctions and the ways of correcting those that are in their competence.
If this is a program, then the technical agent should be able to remotely manage it, or know the simplest ways (understandable to any user) how to restore its performance. In the event that the client contacts the support team due to a malfunction of the equipment, the main thing is not to harm with recommendations and not lead to even greater damage and frustration.
So, the task of the technical support specialist is to find out the details of the problem, understand its causes and find the answer to the user's questions, explain what actions will help to eliminate the issue. In cases where a specialist cannot solve a particular problem on their own, they seek an answer in the technical documentation, consults with colleagues, trying to find other solutions.
Technical Support and Work Opportunities:
And what are the pros here, you'd ask? Indeed, there are pluses. Firstly, working in the technical support service is a good career start or a side job for students of technical universities. On the one hand, this work allows you to stay tuned and be involved in the technical field, on the other hand – it teaches you to communicate with all sorts of people.
Whatever you are going to do in the future, this experience will certainly not be in vain. At the same time, you can build a career, either by diving deeper into the technical field, or by trying yourself in working with clients. The demand for such specialists is quite high: nowadays many companies – software manufacturers, e-companies, banks, etc. – have a department specifically providing technical support for their clients.
For the company, this is an additional opportunity to show customers that it cares about them, is ready to help should they face any difficulties.
Secondly, it's quite possible to achieve career growth in this sphere. In large companies, you can gradually grow from a first-line specialist who solves typical tasks, to the level of specialist engaged in deeper counseling. Perhaps the limit in this field is the position of the head of technical support.
As we've already mentioned, these specialists are now in fairly high demand. This vacancy is one of those that are rapidly gaining popularity. Companies understand the importance of good technical support, so the salaries of these professionals are gradually growing, especially with the accumulation of professional experience.
Thirdly, a technical support agent is an employee who stands at crossroads: all information flows pass through them. Service Desk is a single point of contact at which all calls flow. Working with them makes it possible to understand how all IT processes are organized in business.
Employees see all the imperfections of technical products, because the incidents that they solve are their indicators. If the release is poorly tested, if the instructions for implementing the project are incomplete, technical support receives a flurry of applications. Sometimes, the developer may not understand so well how their code affects users.
And a Service Desk specialist not only notices problems but often fixes them. In addition, technical support agents have access to extensive knowledge bases, can communicate with product teams, and participate in their regular meetings. This helps to develop lots of cross-functional skills. So yeah, this is a great possibility to study at the expense of the employer.
Everyone has opportunities for development in technical support, the only question is whether a person wants to use them. Are they ready to take on a slightly more complex task or take part in a non-standard project? Indeed, only in this way, leaving the comfort zone, you can gain new experience, develop skills, and see new career prospects.