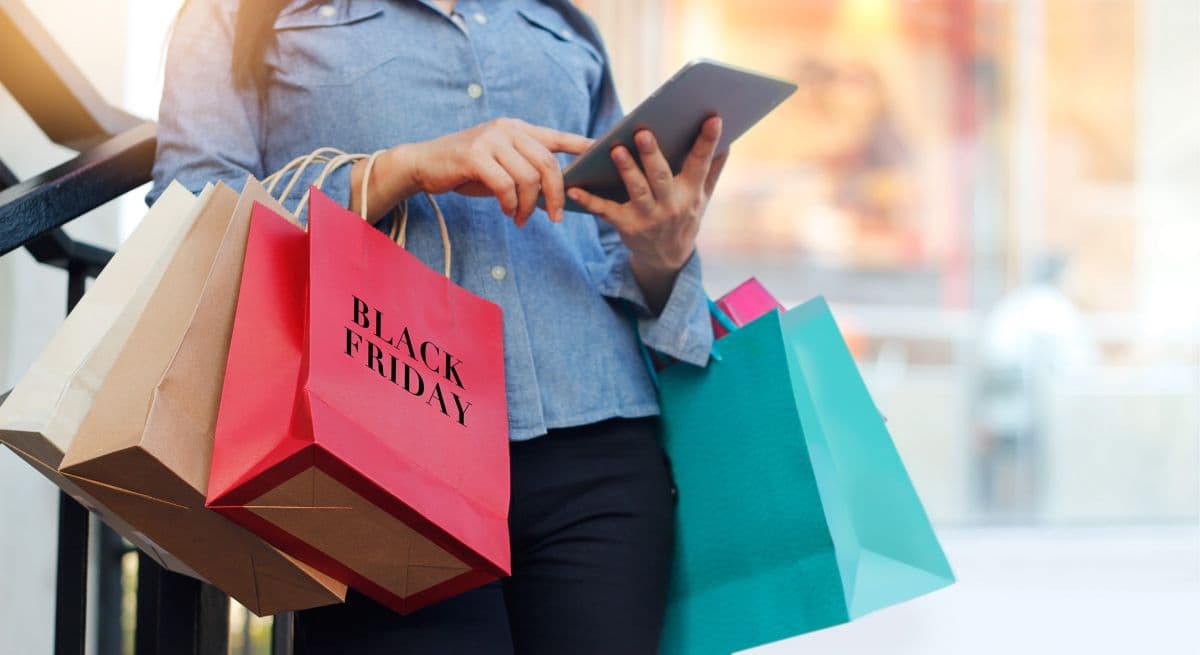 For e-commerce businesses, Black Friday is one of the most important days of the year and one that is planned far in advance. For service-based businesses, Black Friday is, naturally, handled slightly differently.
This year, in particular, will present a very unique environment in which service-based businesses go about the Black Friday sales and holidays in general.
Marketing for small businesses and service-based businesses is extremely important right now. This article shares how service-based and small businesses can take advantage of Black Friday and the upcoming holidays.
Put Together Service Packages
Whatever your business may be, grouping together various services depending on what customers are typically drawn towards is a great way to enhance excitement and buzz around your service offering.
People are generally pulled towards ready-made packages that include the best-selling service. These package deals are attractive to both the customer and yourself.
Looking at a hair salon, for example, creating a package that includes a full head of highlights with a signature treatment for healthier hair, at a good discounted rate, will be well received. The option to redeem both at once or at different appointments could be offered too.
The specially organized packages create a feeling of exclusivity that most people enjoy experiencing. The limited availability can be a tempting offer to customers and a good strategy for your business on one of the busiest shopping days of the year.
Utilize Social Media and Your Website
Even though your business may not be an online retailer or e-commerce business, utilizing social media and your website is still a wise move in the days leading up to Black Friday.
Most people will be shopping online this year due to the social distancing rules, however, your service-based business can benefit from this by allowing customers to "service shop" online. Your social presence is crucial in sharing how you work and what your services entail.
By marketing your packages online, you will be able to create a sense of excitement and desire. Customers will choose the package they want and could then have the option to book a space or appointment at that discounted price, even if they will only be able to use it in the near future. It gives them something to look forward to as well.
Include an Add-On
In addition to bundling various services together, throw in something that they would not have received otherwise. This will only make the deal appear that much more inviting.
Whether that includes a small addition to an existing service or a bonus product that comes with the service, anything added on as a "free extra" will always be appreciated.
To illustrate this, picture a hotel that puts together a package including a week's stay with a day's access to their spa. Throw in a complimentary dining experience and you can immediately see how this adds to the package's appeal.
Capitalize on the Upcoming Gifting Season
With Christmas around the corner, gift shopping is only going to increase. Black Friday marks the beginning of the giving season and what better time to grab some great deals as potential presents?
Leading up to Black Friday, start to share how your service-offerings can make great gifts and introduce temporary holiday-season names for your services. This makes for a fun switch-up to your standard names, creating a memorable and festive atmosphere for customers – new and returning.
For example, a gym offering Tai Chi classes could temporarily refer to them as Tinsel Tai Chi. This would create some good, festive feelings and add a slight twist of curiosity to their existing Tai Chi classes. Additionally, to any fitness enthusiasts you know, a few Tinsel Tai Chi sessions could be a great gift idea.
As a small business or service-based business, Black Friday can be a perfect opportunity for you to grow your sales and increase your customer base. Focus on what you offer and how you can creatively work with that to ensure a successful Black Friday.