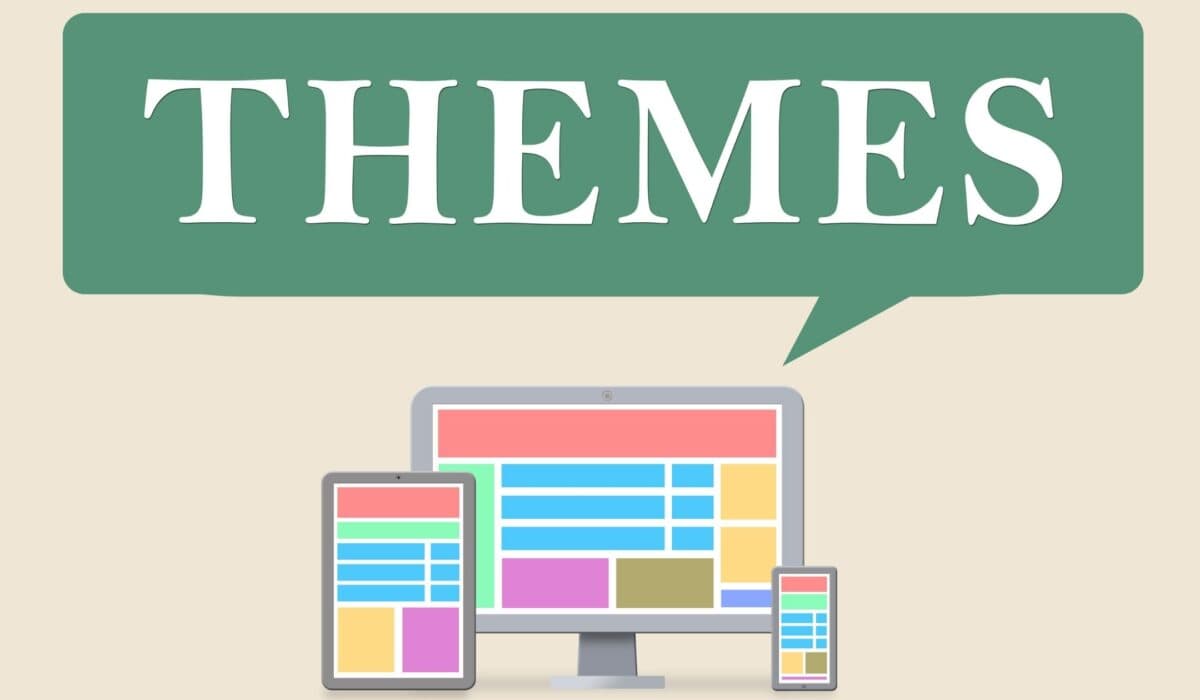 WordPress is one of the most powerful and versatile platforms for designing and developing websites today. It's simple enough for a teenager to use for his blog and robust enough to power the websites of major organizations like BBC America and The New Yorker. In other words, whether you're looking to develop a personal site or you're hoping to establish an online presence for your business, WordPress can help.
One of the biggest advantages to a WordPress site is how easy it is to completely change the look and feel of it with the click of a single button. There are millions of WordPress themes available on the internet that can alter your site's appearance, functionality, and more. If you have a limited budget, you can find dozens of great WordPress themes for your website that is completely free. And if you've got money to spend, the sky's the limit – if you can't find the perfect theme, you can have it custom-built.
The number of options you have when it comes to WordPress themes can be overwhelming. There's a limitless number of styles, colors, font-choices, plugins, and more. So, how do you pick the perfect WordPress theme for your website?
Here are a couple of guidelines to keep in mind as you search for your website's ideal theme…
Find a WordPress Theme That Works Everywhere
More people are browsing the internet on their smartphones and tablets than ever before. So, if your WordPress theme lacks responsiveness, you could be losing out on hundreds or even thousands of visitors.
Poorly made WordPress themes often look great on one device – such as a desktop – but when you open them on a smaller screen, the various elements get shifted around and are left looking unprofessional. Sometimes, it gets so bad that the functionality of your site is completely broken on certain devices. So, check to see if the WordPress theme you're considering says that it is responsive. And just to be sure, check it on several devices once it's live.
Ensure Theme-Plugin Compatibility
WordPress's huge library of plugins is a massive benefit to the platform. Plugins allow your site to do just about anything – from tracking sources of traffic to making online sales a snap. But if your chosen plugins aren't compatible with your dream theme, you won't have anything but a mess.
So, before you choose your theme, it's a good idea to decide which plugins you'll need for the functionality you want. Then, make sure any themes you're considering will integrate well with your plugins.
Also, keep in mind that, even if a particular plugin won't work with the theme you want, there's someone out there who can tailor the theme to do what you need it to (or they can create an entirely new one). It's just going to cost you a lot more to go this route than it would if you found themes and plugins that play nice with each other from the start.
Find a WordPress Theme that Meets Your Needs
As we've already noted, WordPress themes and plugins will allow you to do just about anything you want to. But before you start searching for a theme, you'll want to make sure you know what you want to achieve…
Do you want to include comments for testimonials and increased engagement? Check to make sure your theme offers an attractive comment section that fits the overall style of your site.
Do you need to have call-to-action buttons on every site? Make sure your WordPress theme allows you to quickly and easily do this (without making tons of changes on every page).
With WordPress, the sky is the limit. But you'll need to define your destination before you set out if you're going to make the most of your site.
And if you need help creating an effective WordPress site, you can contact SansaraHub at +923133187231. We're a marketing agency that specializes in designing and developing WordPress sites. We can't wait to help you discover the perfect theme and plugins for your site!